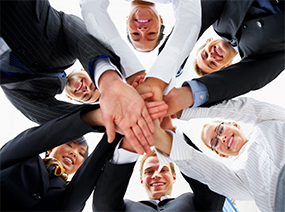 We are a portal founded in 2003, and we specialize in online ticket sales. We continuously improve our website and funcionalities, trying to deliver value and satisfaction to our Clients.
Buying with us, you don't have to queue or waste time and money on transportation to a point of sales.
Moreover, you can pick your desired seat, pay for it, and receive the tickets - all of this without leaving your house. 24/7.
We have been cooperating with the largest organizers of sport events, concerts, theatre shows, and arts agencies - for years!
The biggest events operated by Kupbilet.pl
- Volleyball World League: 2001-2008
- Volleyball World League Finals: 2001, 2007
- Final Four Champions League, Men's Volleyball: 2008, 2010
- EuroVolley 2011 in Czech and Austria
- Hubert Wagner Memorial: Lodz 2009 Atlas Arena, Bydgoszcz 2010, Katowice 2011
- FIS Sky Jumping World Cup, Zakopane: 2002-2014
- Speedway Grand Prix, Chorzow, Wroclaw, Bydgoszcz, Leszno: 2002-2014
- Meetings of Polish Handball Representation, Men and Women (elimination games, semi-finals, finals, exhibition games),
- Distribution of tickets for Euro 2010 in Handball, Austria, 2010
- Dozens of games of Polish Football Representation (elimination games, semi-finals, finals), exhibition games: 2001-2014, distribution of tickets for EURO 2008
- Tennis Playoffs BNP Paribas, Spodek Katowice: 2013, 2014
The most important information, in short
Number of clients-institutions: over 1.200
Number of user accounts on KupBilet.pl: over half a million!
Number of stationary points of sales: around 700 (STS and EMPIK included)
over 260
Page views:average views exceed 150.000/daily, amounting to almost 60 million a year.
Number of tickets sold: over 27 million individual tickets for over 22.000 different events; about 27.000 designs
Our production capabilities up to 500.000 personalized tickets - also with a barcode - per day; average time of completion of an order for event of any size in Poland - 7 calendar days; our express option allows to achieve that in 24 hours.
We own a offset printshop - we print up to B2 size; express completion of orders; delivery costs included; worldwide delivery
IT system performance - several millions of views daily, although during EURO 2008, this number went up to 20 million per day, for a period of 3 weeks. Possibility of operating several events simultaneously - a very popular event doesn't interfere with other events, never leading to suspension of sales.
Performance of our entry control system - up to 1.000 people in 1 hour per control point (gate). - over 10.000 events operated